Try These 5 Fantastic Ways to Use Fresh Basil!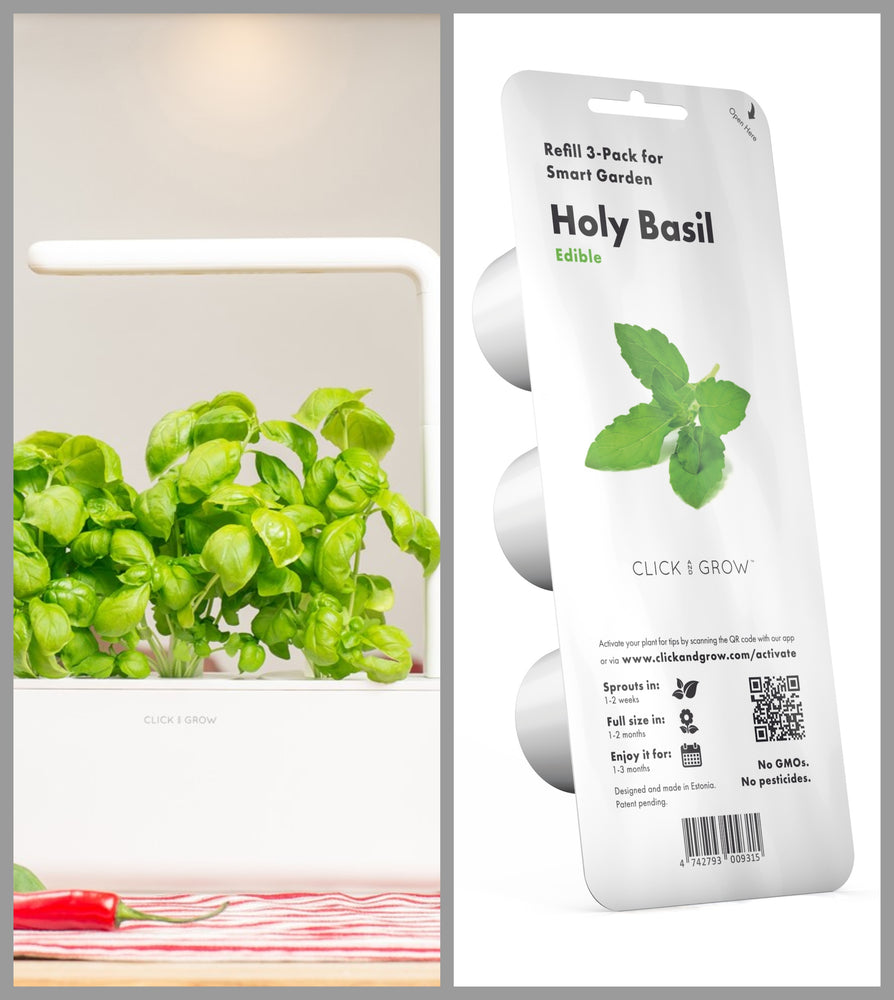 When it comes to cooking, Basil adds an incredible depth of flavor that other herbs simply cannot rival. It's no wonder this herb's been used across the globe for centuries.
Click & Grow is proud to have recently added Holy Basil to its plant collection. It's a delicious, aromatic variant to our original Basil and can be yours to grow at home.
Here are 5 easy and effective culinary uses for both variants of Basil, grown in your very own Smart Garden 3 or Smart Garden 9:
1. Classic Pesto
This is, without a doubt, the most popular of all basil recipes. It's particularly great on pizza, pasta, salads, or served with meat or fish. Check out this delightful pesto recipe for inspiration.
2. Soups
Soups are a great way to enjoy basil. One of the most popular examples is tomato and basil soup. Basil also goes deliciously well with carrot, mixed vegetables, broccoli or chicken. Here's a great recipe we enjoy.
3. Sandwiches
Any sandwich can be elevated to the next level by simply adding basil. It's such a versatile herb, it can be used in pita breads, flatbreads, wraps and much more. Why not try this tomato, brie and basil sandwich recipe?
4. Basil Oil
Basil oil is ideal for meals that require just a gentle hint of basil. It can be drizzled over grilled bread, poured over soup, or added to steamed green beans. Here's a useful guide on how to make your very own basil oil.
5. Basil Butter
Fresh, homegrown basil can be used to make a delicious organic butter. The butter compliments vegetables, grilled meat, potatoes and bread very well. Try this simple 10 minute recipe.
Bonus: Basil Lemonade
Basil is not commonly known for its use in beverages. It can, however, lend itself to some quirky concoctions. Basil lemonade is one of our favorite examples. You'll find a cheeky recipe for it right here.
What other uses have you found for Basil? Be sure to join our Facebook community and our Forum to let us know.
For more information about what we do, head over to www.clickandgrow.com. Discover how our Smart Gardens make growing the healthiest greens simple and enjoyable for all.

Check out our blog for exciting features such as green living tips, ways to create sustainable homes, the importance of food safety, how to grow plants indoors and much more.
Back to all posts