Meal of the Month: Cinnamon Basil Syrup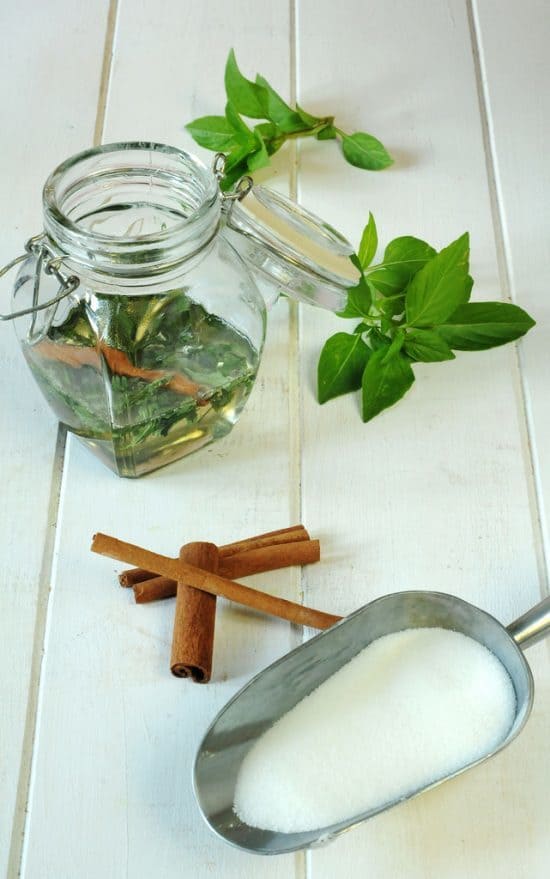 Click & Grow's cinnamon basil is fast becoming one of our favourite herbs and we've uncovered a mischievous new way to use it...
This month's featured recipe is not a meal in and of itself. It can, however, be used as a perfect addition to many favourites including porridge, yogurts, ice creams, pancakes, and french toast.
After trying this unique cinnamon basil syrup recipe by Paula at saladinajar.com, you won't want to go back to regular syrup! 
Image credit: saladinajar.com
Ingredients
Instructions
Heat sugar and water in 2 cups or larger Pyrex bowl in microwave until it boils. Stop and stir until sugar has dissolved.
Add leaves and cinnamon stick, pushing under the surface of the syrup to steep.
After 30 minutes, remove leaves. Pour cooled syrup over fruit.
Why not enjoy an authentic garden-to-plate experience by using cinnamon basil grown in your smart garden? It's an amazing feeling to know that you're consuming fresh homegrown food, free from any harmful and unnecessary substances.
To learn more about what we believe in, head over to www.clickandgrow.com. Discover how the Smart Garden 3 and Smart Garden 9 make growing fresh, organic food and flowers easier than ever.
Be sure to check out our blog for exciting features such as green living tips, ways to create sustainable homes, the importance of food safety, how to grow plants indoors and much more.
Back to all posts