Meal of the Month: Delicious Rosemary and Stilton Biscuits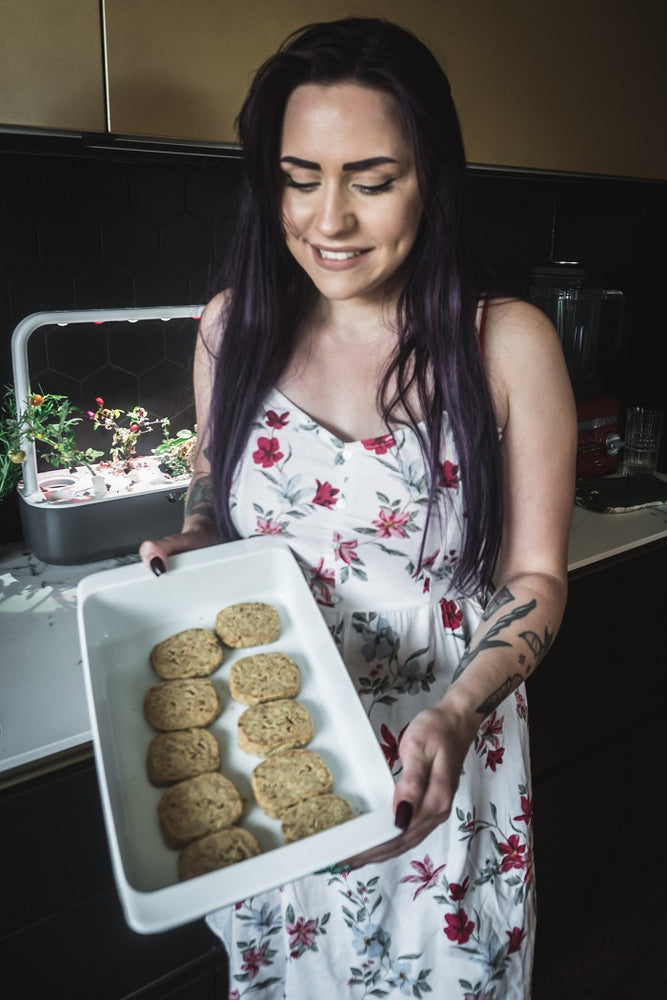 Looking for a delicious treat that goes perfectly with a cup of tea? You've come to the right place.
Try this delightful biscuit recipe featuring homegrown rosemary.
Ingredients:
1 cup/ 2dl of Stilton cheese
0.5 cup/ 1dl of butter, room temperature
1 cup/ 2dl of all purpose flour
0.5 cup/ 1dl of corn starch
1 tbs of chopped fresh rosemary
Add salt to taste
Instructions:
- Cream the butter and cheese together. 
- Mix the dry ingredients and add them into the cheese mixture. 
- Mix well and form a dough log.
- Cut into 1-2cm rounds and add them onto parchment covered baking tray. 
- Cool in the fridge for half an hour and then bake in a 180 degree oven for 8-14 minutes or until golden. 
NB. They will crisp up as they cool down! Serve with cloudberry jam and dry white wine.
Credit to Getter Madison, for this unique recipe. For more inspiration and recipes by Getter, be sure to check out her website and Instagram page. 
Stay tuned to our blog for valuable features such as green living tips, ways to create sustainable homes, the importance of food safety, how to grow plants indoors and much more.
Back to all posts