Face to Face with Our Production & Supply Chain Manager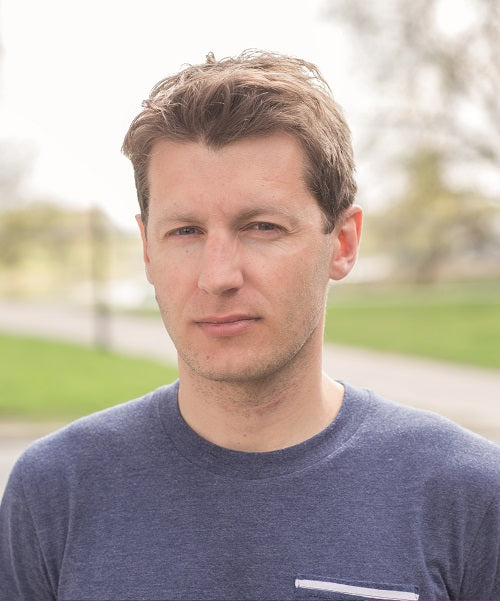 Meet Kaarel, our Production & Supply Chain Manager. Hear what he had to say about life at Click & Grow and an exciting new announcement!
Hi, Kaarel. Thanks for taking the time to speak to us. Could you please tell us a bit about what you do here at Click & Grow?
I'm looking after our products' supply chain, from production to delivery. My role is also to select our production partners and ensure they are of the highest quality. In a sense I deal with 'living nature' as part of the production chain. Production is based on the island of Hiiumaa which is one of the cleanest places on earth to produce our plant pods.
What do you enjoy most about being part of the Click & Grow community?
There are lots of things. I love the passion of the people I'm working with. Being in an environment where everyone is so mission-driven really makes you give your best. I love that our products bring nature to people's homes. That's a noble cause.
We heard of an exciting update regarding the packaging of our 3 pod packs. Please tell us more about it.
Essentially, we are delivering a little piece of real nature. For practical and economical reasons it often arrives packed in plastic which sort of offsets the idea of bringing nature closer to people. So, we have started a journey to reduce the delivery footprint of our products. As a first step, we have replaced our 3-pack material with one that consists of 40% recycled material and 60% virgin material. The recycled content is the maximum rate achieved today. This enables us to use the minimum properties necessary for the thermoforming process.
What does this mean for Click & Grow as a company and a community?
As a company, this means we're on course to save 3 tonnes of plastic in 2019 alone. I hope this makes our community feel slightly better and perhaps even relieved next time they use our products.
Can our community look forward to similar announcements in the future?
Absolutely. Our roadmap is set to phase out plastic from our packaging altogether. We are gradually working towards that goal and will keep you updated regarding our future achievements
Any other thoughts you would like to share with the community?
Our customers, you, are the reason why we exist. It's always inspiring to hear how you are doing and how you think we are doing. So, I encourage everyone to reach out to us or to the rest of the community with any feedback you might have. Only by learning about your needs can we build the products that make you happy.
Thanks, Kaarel, for your time and for all you do at Click & Grow!
To discover more about us, including 
how to grow plants indoors
 using our Smart Gardens, head over to 
www.clickandgrow.com
.
Back to all posts