5 Stylish Houseplants That Are SAFE For Cats and Dogs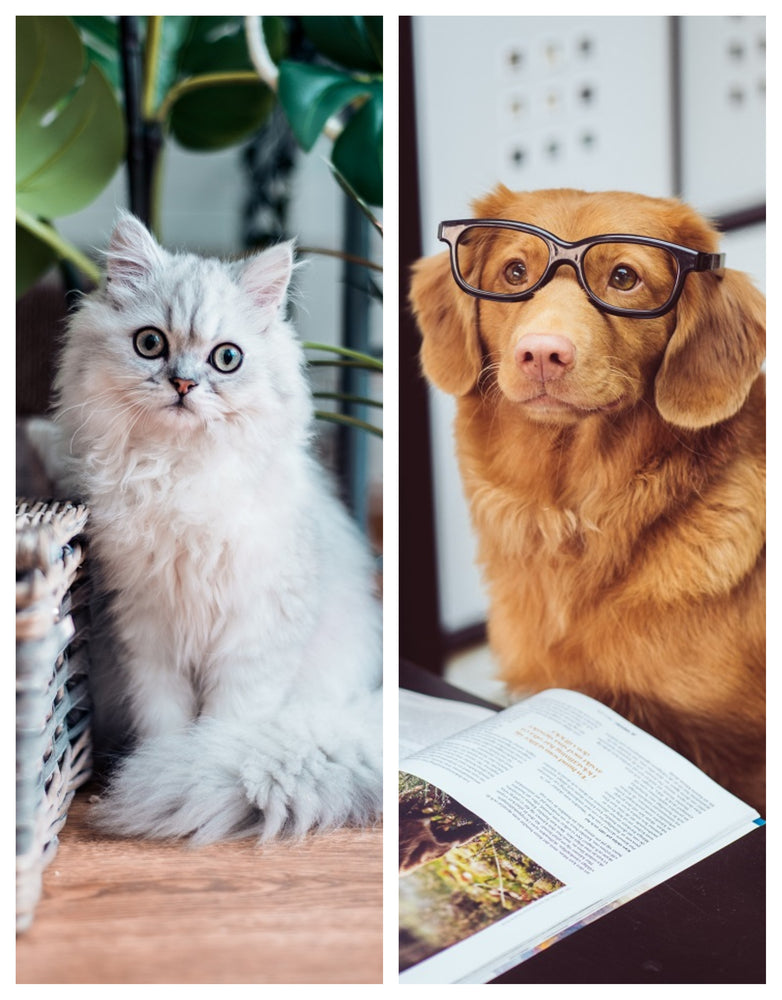 There's no doubt about it - houseplants and pets make the world a better place… But while houseplants have the ability to breathe life into a room, unfortunately they can often be toxic to animals such as cats and dogs.
Thankfully, there are plenty of stylish houseplants that are safe to grow around pets and have the added bonus of helping to purify the air. Here are 5 stylish examples:
1. Spider Plant
Spider plants are very easy to maintain and look stylish in any living space. Don't be fooled by the name of this plant. It's even suitable for those with arachnophobia!
2. Bamboo
Potted bamboo adds a raw, natural touch to a room and immediately improves its aesthetics. Most garden stores sell bamboo at fairly reasonable prices. Your bamboo will not outgrow its container, making it easy to maintain.
3. African Violet
Your pets will admire this plant's beautifully saturated pink and purple leaves. Place them on a windowsill and watch them thrive. When taken care of, the African Violet looks amazing all year round.
4. Haworthia Succulent
This delightful plant is endemic to South Africa. It's easy to grow and won't take up a lot of space. Haworthia succulents also add fresh oxygen to your room. A windowsill is an ideal place to keep them. Artificial lights are also suitable.
5. Phalaenopsis Orchid
It's been said this is America's favorite orchid. Two of the best adjectives to use when describing this plant are 'beautiful' and 'exotic'. As with the other plants on this list, it's easy to care for and visually intriguing.
For a list of poisonous flowers to look out for, check out this great site.
We're delighted that the vast majority of Click & Grow's plants are safe to grow around pets. It's important to note, however, that some of our nightshade plants such as mini-tomatoes, peppers and chilis are best kept away from animals. The same is true for Petunias, Painted Nettles and Polka Dot Flowers as they are inedible.  
In conclusion, pets don't have to hold you back from owning beautiful houseplants. Plants such as the 5 listed in this post allow you to enjoy the best of both worlds!
Be sure to check out our 
blog
 for exciting features such as 
green living tips
, 
ways to create sustainable homes
, 
the importance of food safety
, 
how to grow plants indoors
 and much more.
Back to all posts