How to Make a Pear & Arugula Smoothie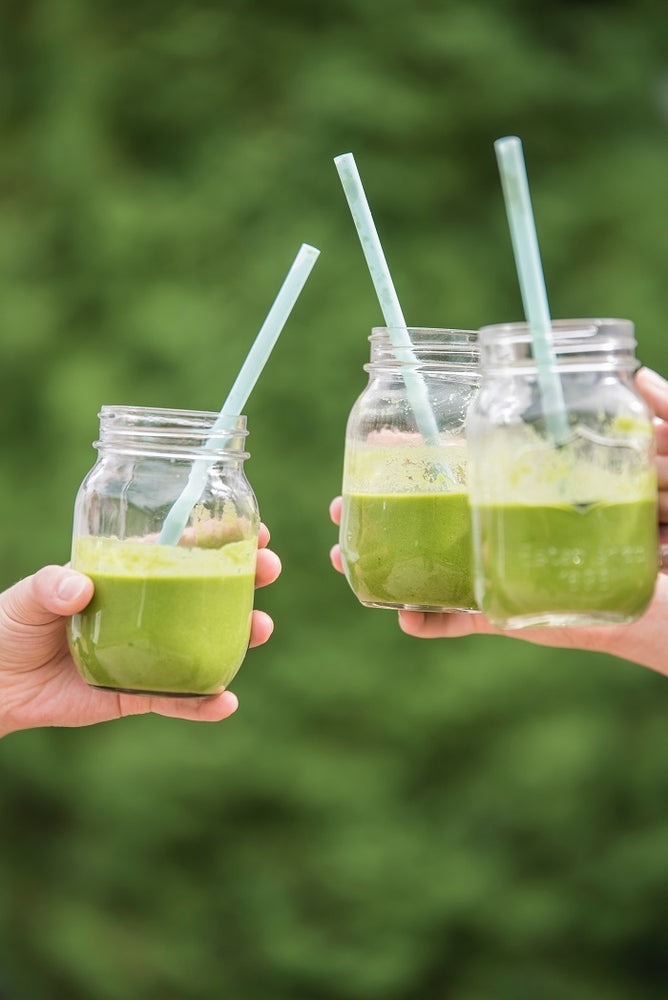 How's your #GreenJanuary going so far? We hope you're feeling inspired to enjoy the benefits of growing your own food and taking steps towards a greener lifestyle.
Today we'd love to share with you a delicious, health conscious recipe - The Pear and Arugula Smoothie. Besides the taste, we're fond of this recipe because it includes Arugula, one the healthiest greens around. As is often the case with smoothies, this is extremely easy to make once you have the ingredients at hand.
Here are the ingredients you'll need for 1 serving:
1/2 cup freshly squeezed orange juice


1 tablespoon pine nuts, almonds or walnuts


1/4 cup Greek yogurt (fat free)


1/2 ripe pear, cored


1 ¼ - inch slice fresh ginger, peeled


1 cup arugula, tightly packed



3 - 4 ice cubes
Simply combine all of these ingredients in a blender and process until smooth (it should take about 1 minute). Then, pour into a glass and enjoy.
Credit goes to Brandon Matzek for this great recipe. Be sure to check out his website, 'Kitchen Konfidence' for more inspiration.
Back to all posts