Get to Know Wasabi Mustard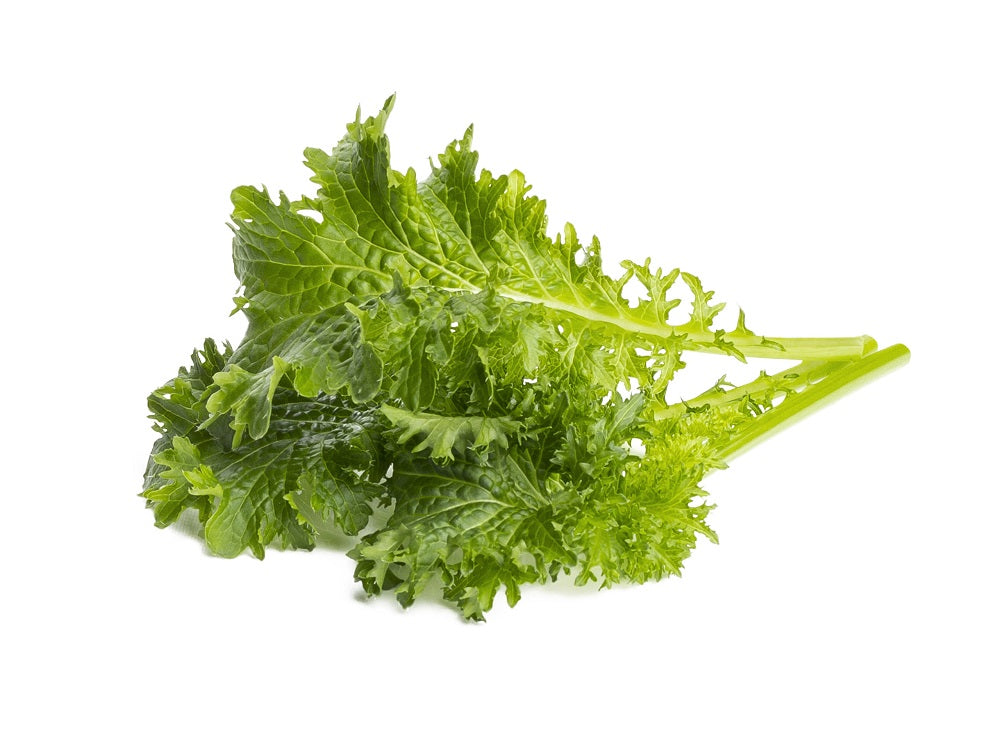 We're delighted to introduce wasabi mustard to the Click & Grow collection! While wasabi mustard has no relation to the famous sushi condiment, this edible green shares the same genuine heat of wasabi paste. In addition to its culinary uses, it's greatly valued for its health-promoting properties. It's easy to see why, considering wasabi mustard is a natural source of antioxidants and vitamins A, B, C and K. 
What's the best part about this mustard green? Its wasabi flavour! The plant's sharp, spicy flavour hits your palate before gently dissolving away. It doesn't leave a burning sensation on your tongue like chili peppers would. Instead it brings a quick, spicy sensation that leaves you wanting more. Its taste could be described as similar to hot mustard or horseradish but milder and juicier; exactly what you would expect from a leafy green that's also a perfect substitute for wasabi paste.
If you were to cultivate wasabi root by yourself to make paste, you'd have to search for it along the streams and valleys of Japanese mountains. Even in ideal outdoor settings that replicate a stream bank, it would be tricky to cultivate as it prefers humid, shady conditions. Thankfully you don't have to go through such hassle. With your Click & Grow smart garden, you can now grow wasabi mustard in your very own kitchen or living room. It sprouts within a week and grows best in room temperatures between 64 to 72 °F (18 to 22°C). As the plant naturally ages in your smart garden, its flavour will intensify. We recommend harvesting the plant gradually, beginning from day 21 after planting until day 40.
When it comes to planning meals, wasabi mustard is incredibly versatile. It can be steamed, stir-fried, braised or simply enjoyed raw. Young wasabi mustard plants are perfect fillers for lunchtime sandwiches and salads. Mature leaves are ideal for cooking with. For inspiration, here are some delicious recipes you could easily use your wasabi mustard with:
Sautéed Mustard Greens with Garlic and Lemon
Steamed Mustard Greens with Balinese Sambal
Scrambled Eggs & Mustard Greens on Toast
We hope you have fun growing fresh wasabi mustard in your smart garden! Stay tuned for more exciting plant launches in the near future.
Back to all posts