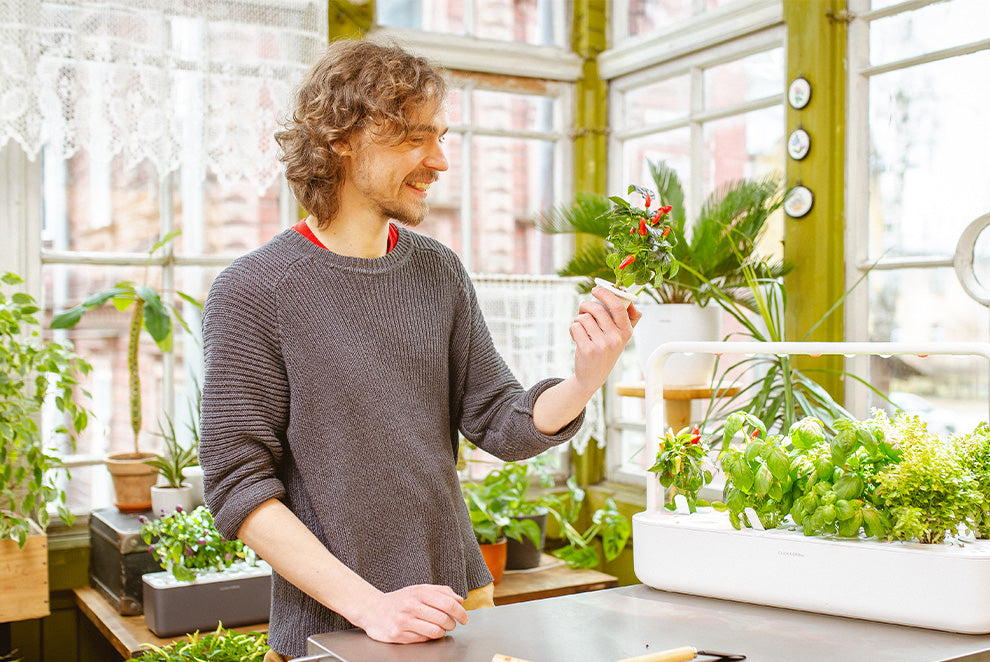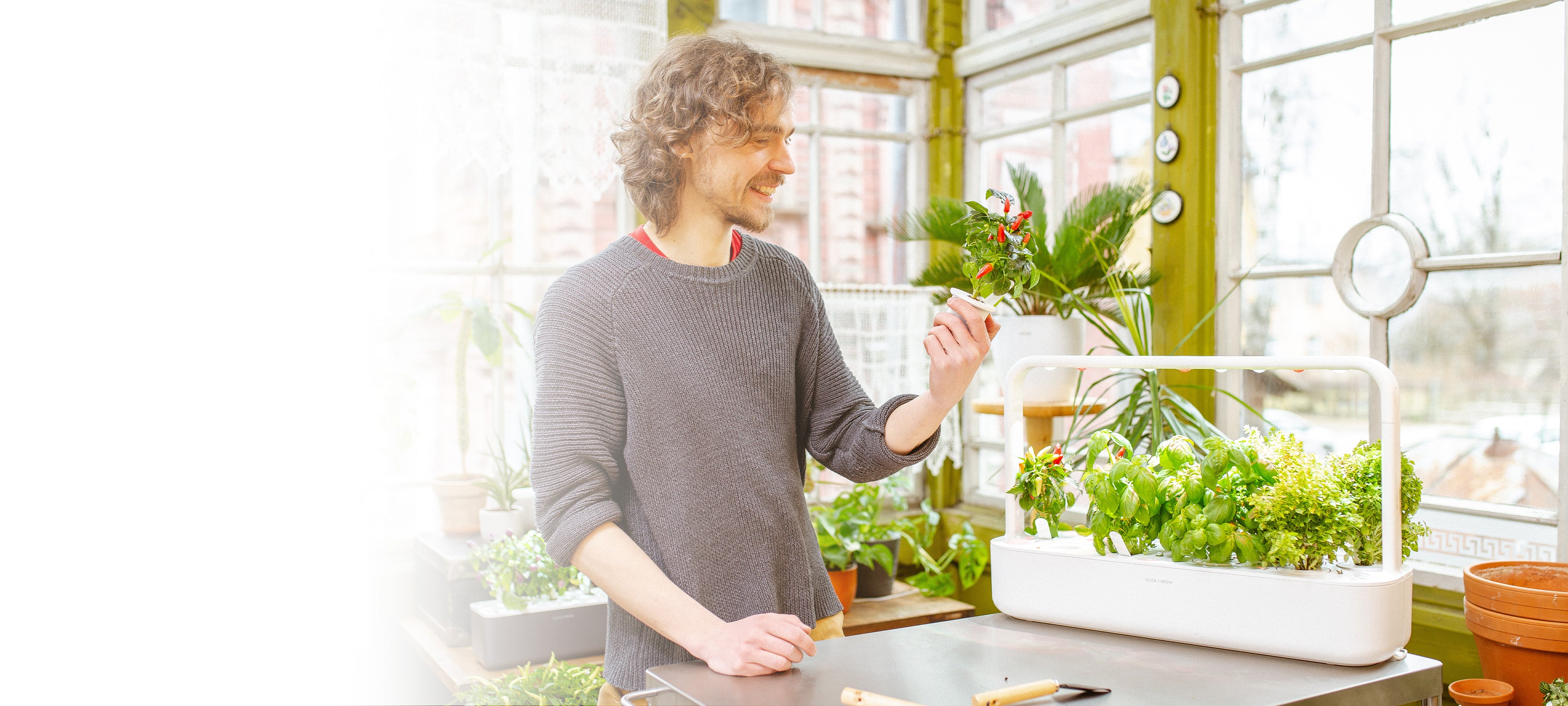 Click & Grow - the ultimate off season gardening solution
Don't let winter stop you from enjoying the magic of gardening. With Click & Grow you can bring nature inside and experience the joy of growing plants, no matter the season.
Buy now
Loved by:
Benefits
Grow plants year round
Automated light cycle
Wide plant selection
Sprouting guarantee
Worldwide community of indoor gardeners
Sleek and compact design suits any space
We designed our indoor gardens to make growing plants climate proof. Grow anywhere, any time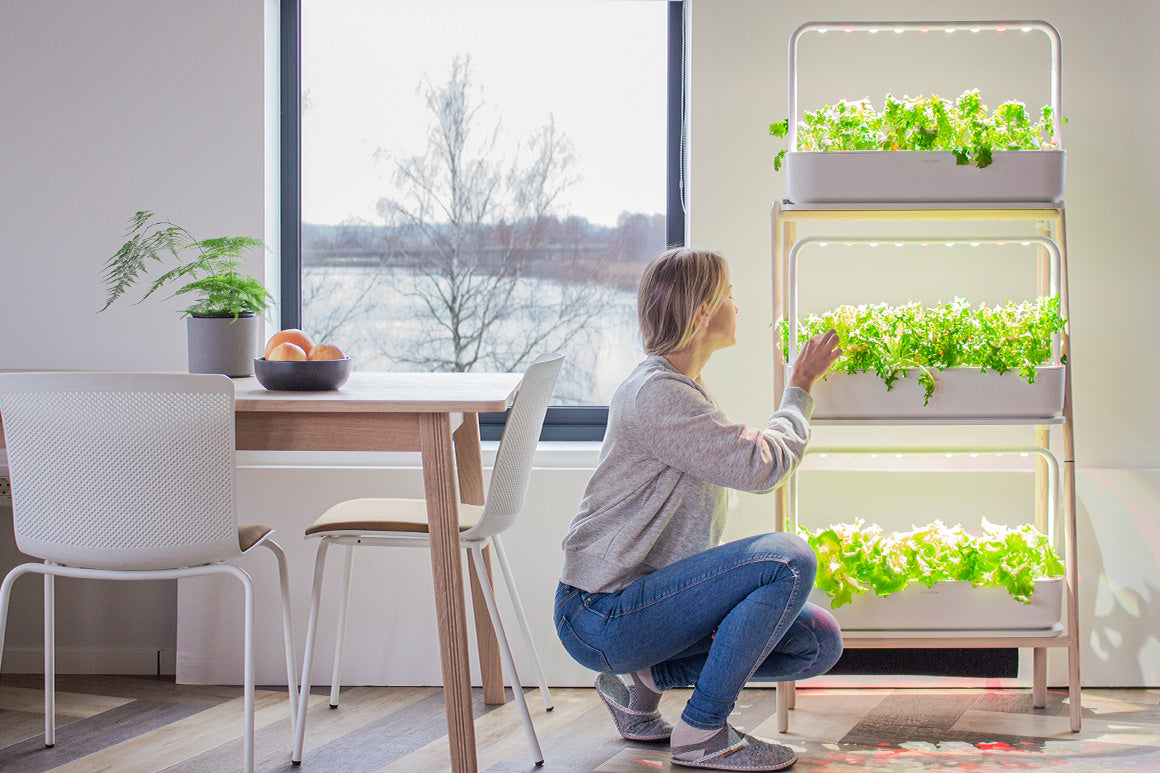 Growing your favourite plants should not be limited to specific seasons
Banish the winter blues and enjoy year-long gardening with our worldwide community. Share your indoor gardening journey in our online community and get inspiration for your next plant project.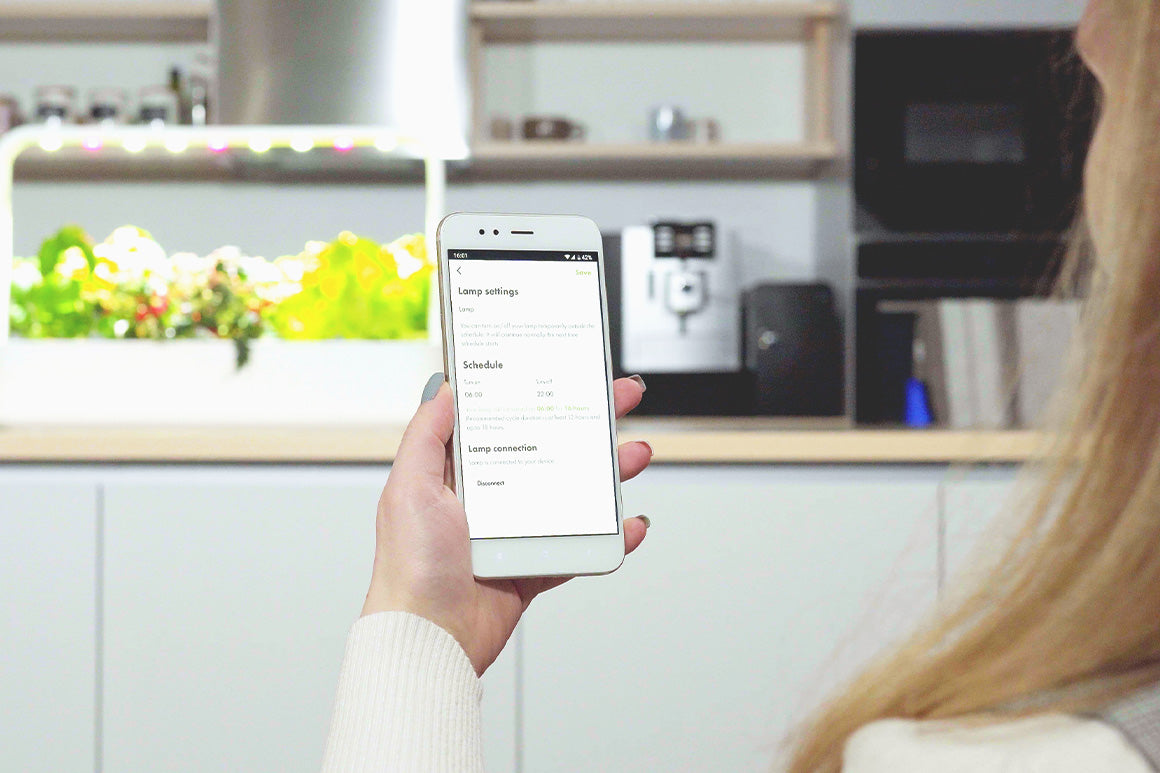 Connect with plants even if it's winter outside
Take the most out of our mobile app that's packed with plant knowledge. Learn about the benefits and needs of different plants, set up reminders with care tips for the ones you're growing to keep your plants happy, even in the dead of winter.
Here's how the Click and Grow system works
Just 3 easy steps!
1.

Add pods

2.

Add water

3.

Plug it in

Enjoy
Features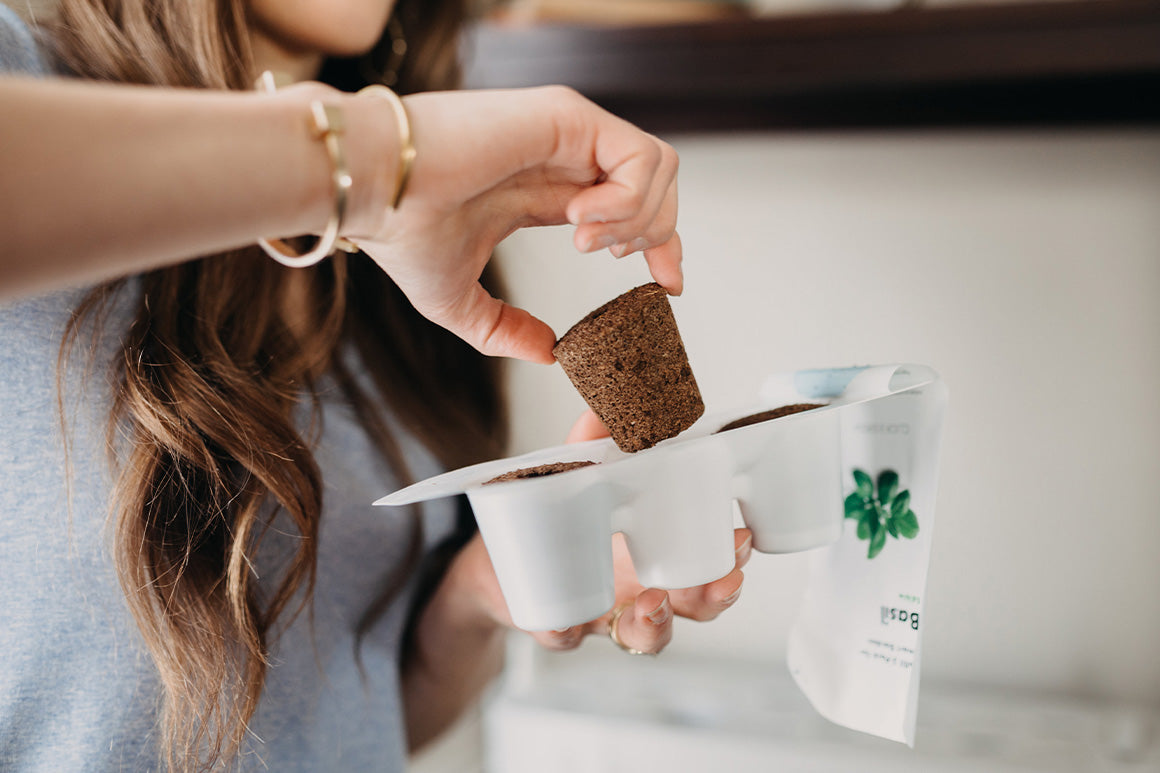 Pro-grade LED grow-lights automatically stay on for 16 hours and off for 8
Passive watering system with capillary wicks maintains perfect levels of moisture for every plant
Pre-gardened plant pods contain seeds, plant-specific nutrient formulas and maintain optimal levels of oxygen and pH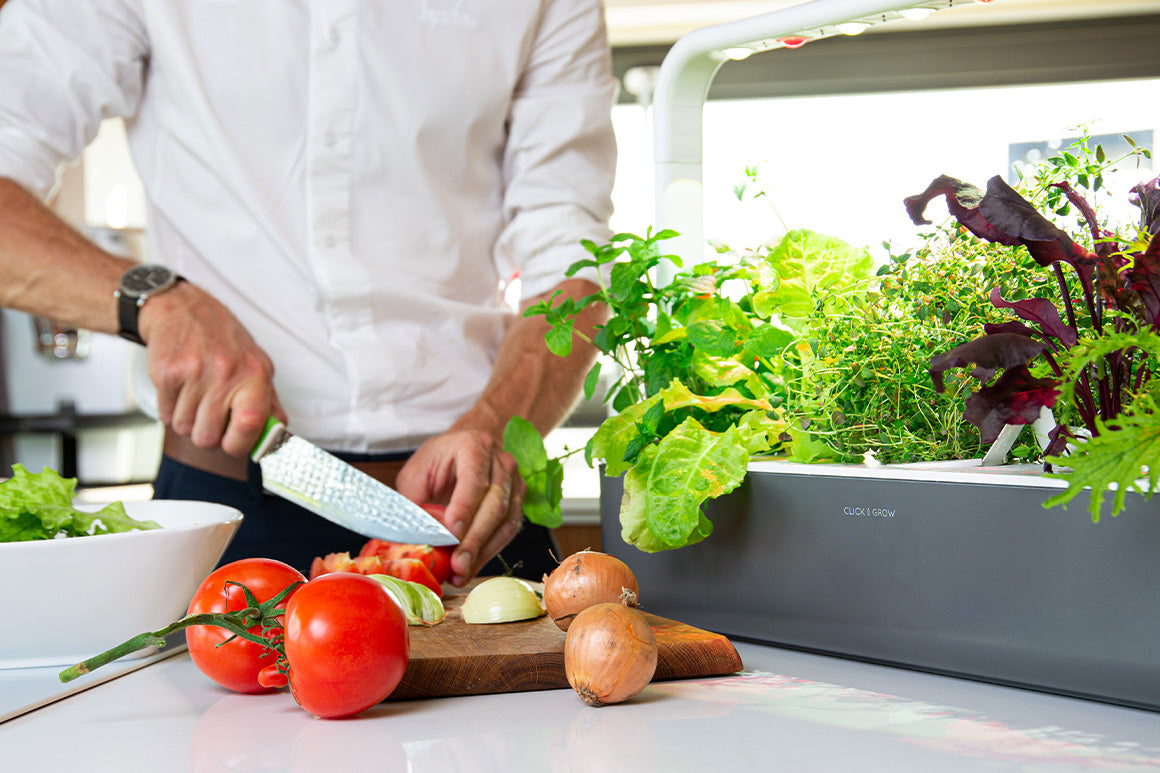 More than 75 plants to choose from. Grow baby leafy greens, all the must-have herbs, ornamental or fruiting plants
Experiment with your favorite seeds using our "Grow anything" plant pods
Subscription plan allows you to always have your favorite plants ready to grow during the off-season
Ready to get started?
Select the garden and plants that fit your needs!
How to get started
Just 3 easy steps!
Here's what others are saying about us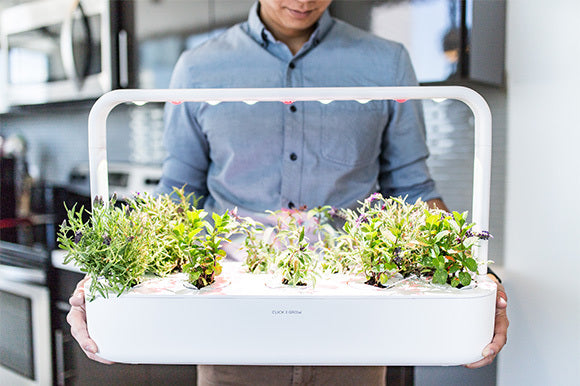 "It's a foolproof growing system. You basically pop the plant in, water it when you need to and the system does the rest."
"Perfect for a green thumb like me, who normally isn't able to keep plants alive."
"I absolutely love it! My youngest son gave it to me for Christmas last year. I'm hoping to get the bigger one now. Fresh basil, parsley and cilantro are my favorites. Highly recommended if you don't have a green thumb."
"We are amazed at how quickly our seeds sprouted. Less than a week! The system is so easy to set up and maintain. We have our Click and Crow in our kitchen and I just get my fresh lettuce or herbs right in my kitchen."
Ready to start your plant journey?